Welcome to our Website
Thank you for visiting the Town of Bolivar website. We hope that this site will bring our government to the people we serve, both near and far. We hope that in touring our site you can learn about us, what we do and the services we provide to our citizens.
Quick Contact Information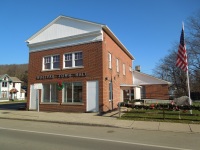 Town/Village Hall
252 Main St
Bolivar, NY 14715

Phone: (585) 928-1860

Fax: (585) 928-2045

Find us on Facebook
Town Board Meetings
Town Meetings are held on the third Tuesday of each month at the Town / Village Hall at 6:00 p.m. The Town Board welcomes the public to attend the board meetings. If you wish to address the board, please advise the board in advance so they can research the subject matter of your concern.
Minutes
Town Board meeting minutes are now available online beginning with the minutes from the March 2011 Board meeting. Click here to view and download. Minutes from previous meetings are available at the Town Hall.
Vision Statement
To be a municipal government that works collaboratively with citizens and other governments to plan for and respond to citizen needs and provide timely, efficient, effective, and customer friendly services.
History
Bolivar has a unique identity derived not only from its namesake, Simon Bolivar, but from the footprint left by the "oil boom". The discovery of oil in the 1880's hurtled the town from a population of a few hundred to thousands of people producing tens of thousands of barrels of oil each week. Engines could be heard day and night powering machines to pump the oil from the sands far below the surface. The engines now are rarely heard, but oil is still produced even though it's just a fraction of its once enormous volume.
Find Us
Bolivar is a town in Allegany County, New York, USA.
Population:..... 2,189 at the 2010 census(source Wikipedia).
Latititude:...... 42.066N
Longitude:....... -78.168W
Elevation:....... 1,594 feet
Here is a Google Map
Hours
Monday: 9am-noon and 1-4pm
Tuesday: 9am-noon and 1-4pm
Wednesday: 9am-noon
Thursday: 9am-noon, 1-4pm and 5-8pm
Friday: 9am-noon and 1-4pm

---
Announcements
The Town of Bolivar Court is now accepting payments online! Please click the following nCourt image and follow the prompts.



Or call in to pay by phone in the bilingual call center at (888) 912-1541. *This is only for TOWN of Bolivar Court payments.*
The Town of Bolivar Court will be starting at 6pm effective September 2017.
The Moore Memorial Pool schedule is now available. Click here to view it.
NOTICE OF A WHOLE TOWN REVALUATION PROJECT
The notice in its entirety can be read by clicking here
Link to tax assessment roll
To access the Online Assessment Roll System, click here
New Courthouse is open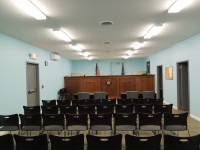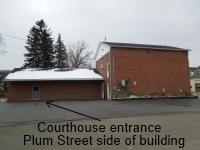 The Bolivar Town Justice Court will now be held in the new court room. The entrance is located on the Plum Street side of the building. Court is being held on Wednesdays at 7:00pm. To reach the Town Justice you can call during court hours at 585-928-1023. All fine payments will now be taken directly by the Judge during court or by mailing a money order to 252 Main Street, Bolivar.
Transfer Station Tickets
The Town Clerk now is selling Allegany Co. Transfer Station Tickets for bags in the amounts of $10.00, $20.00, and $30.00. They are available during the Town Clerks office hours only on Monday, Tuesday and Thursday.
The Town Clerk is now issuing handicapped parking permits
The instructions on how to get one are on the FAQ page.
Recycle bins
The Village of Bolivar and the Town of Bolivar now have for your convenience opened 2 bins (1 for scrap metal and 1 for white goods) located inside the Village Barn lot next to the Village compost pile. Open Monday thru Friday during normal business hours. Please feel free to use this service with proceeds to be divided between the Village and Town.